BENTOPAL is specializing in designing pet supplies, we aim to provide you a friendly, healthy, pleasant living environment with pets.
With us, let your pets get more healthy, let your life be more simply.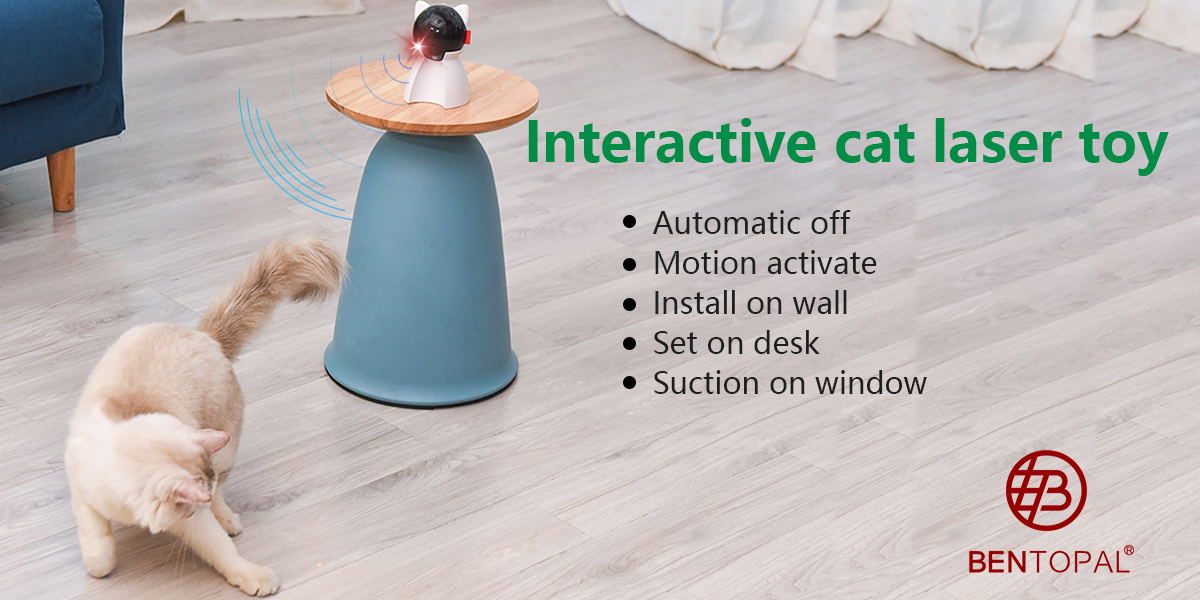 Products Detail for Model P08
BENTOPAL P08 improve a new function base on P01 - Motion Activated, which could keep concern cats/dogs when owners out. Once pets enter into it's concern area, BENTOPAL will automatically start on for 5 minutes game, to help your kitty pass the boring time.
How BENTOPAL interactive with kitty/puppy?
When the robot powered on, there is a red laser lights up and auto running in irregular circle, which can attact pets try to chasing, catching the moving dot, and achieved the purpose of exercise.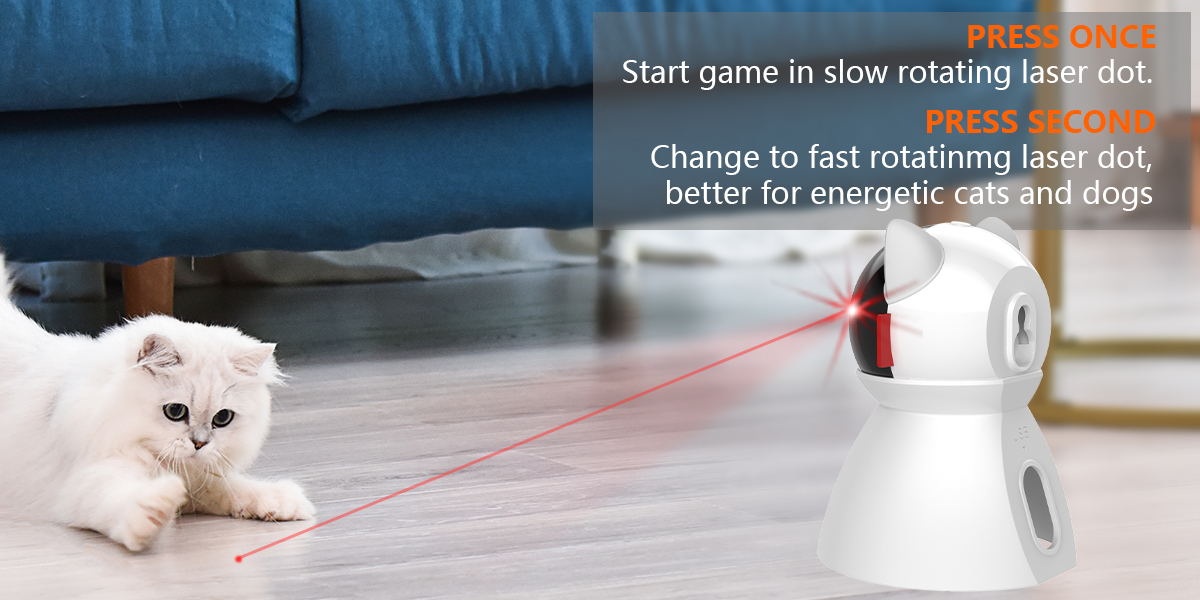 Smart Sensor
When pets walks around it's sensoring area, Smart wake up for 5 minutes works.
Slow & Fast Running Mode
2 Running mode to meet differents pet's preference.
Easily change the mode via Power key. Press first - turn on and slow mode, press second - change to fast mode. It will stop when you press it again.
Recommend Usage
The sensor working height is:0-80 inches. BENTOPAL recommend best heightis: 40-48 inches for sensor sensitivity.
Hanging on high will be better, like: wall, window, desk, bookshell, refrigerators..
Silent Working
Many cats get stressed by the sound of interactive cat toy, owners also will irritability when toys on. BENTOPAL will provide you a quiet environment.
Rechargebale
The electronic cat toys built-in 600 MAH USB rechargeable battery, fully charged in 3 hrs, and working 8 hrs under default mode.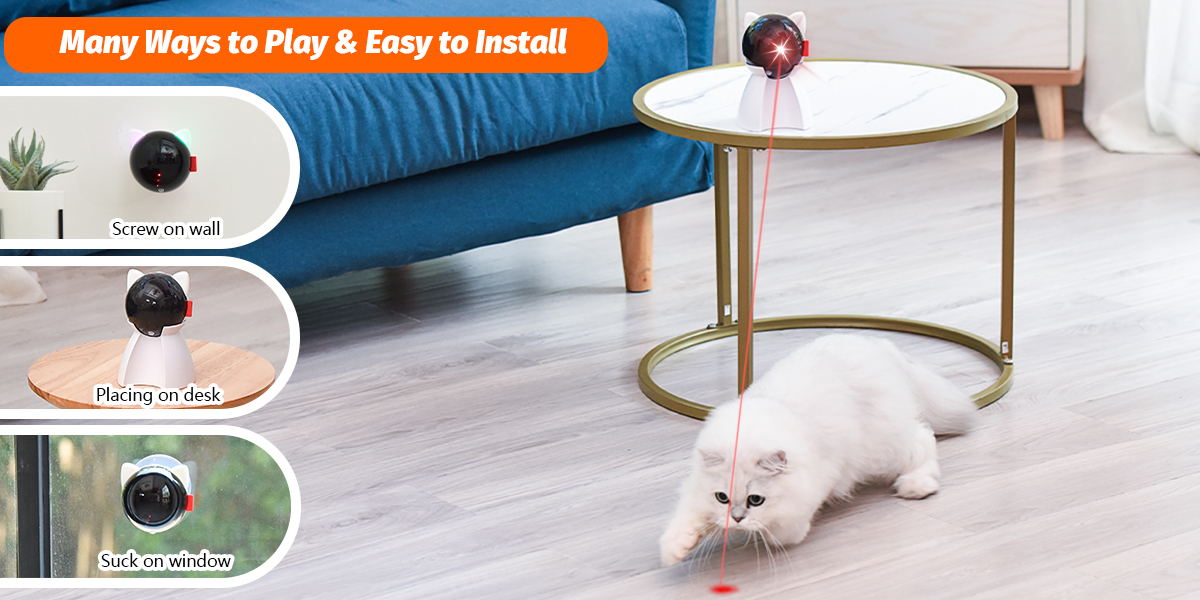 Install way
BENTOPAL included suction cup, adhesive tape, screws.
Please refer above images to install.
NOTE:
Not all of cats will be interested in this toy, you can try it by handhold first to attract. Because Pets need to be accoumpained by owners.
BENTOPAL laser cat toy is best for cats/dogs, it will be the best christmas present, birthday gift...