BENTOPAL is specializing in designing pet supplies, we aim to provide you a friendly, healthy, pleasant living environment with pets.
With us, let your pets get more healthy, let your life be more simply.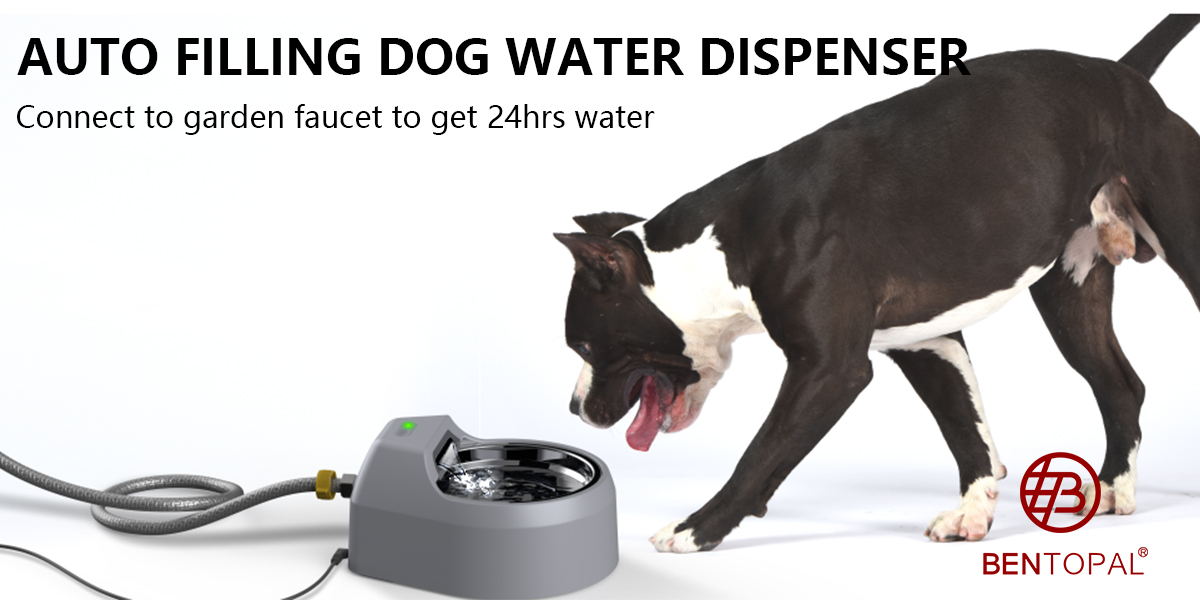 Products Detail for Model P19
BENTOPAL design to provide dogs cats fresh water stream. Intelligent refill system make your baby can drink fresh water whole day!
Not only for large dog water bowl dispenser, but also a cat supplies for indoor cats
You need't worry to forget fill water every day, even leave dog at home alone, this fountain will helps you take care pets.
About this item
[ 24hrs freshwater ] BENTOPAL Auto refill dog fountain can be connect with faucet, your dogs / cats can drink clean water 24 hours even you are out. No moss, no worms, no becteria
[ Water leak sensor ] once dog water dispenser less of 500ml water capacity, the dog bowls will refill automatically, keep water fresh for your puppy
[ USB Powered ] - 3m length charging cable allow you set it in anywhere, living room, kitchen, balcony, yard etc
[ Easy to Wash ] No pump to clean, just take the bowl out. the stainless bowl machine washable, bowl stand was easily to wipe
[ BENTOPAL Support ] Life-time technician support, contact us when you meet any question in using, quick respon within 12hrs
What we can help you solve your question in:
1. Bacteria and worms
2. Birth to moss
3. Dirty water
4. Hardly to cleaning
How to install this dog bowl?
1.You need to have a outdoor faucet, connect with the water pipe.
2.The other end of the water pipe connect with BENTOPAL dog fountain.
3.Turn on the faucet, dog drinking water fountain start works.
Question and Answer
How to use this dog automatic water bowl correctly?
1.Don't add water by manual, or not the auto fill system won't works.
2.Don't make it under sunlight directly, or the water will becoming hot.
3.When the bowl be taken, water bowl dispenser will not works.
How often should I clean the dog water bowl no spill?
This auto water dog bowl change fresh water frequently, no require to wash any pump, filter, groove. Just take the bowl out and wash it once a weeks.
Package included
Auto fill water fountain *1
Stainless water hose *1
Stainless bowl *1
User guide *1