BENTOPAL is specializing in designing pet supplies, we aim to provide you a friendly, healthy, pleasant living environment with pets.
With us, let your pets get more healthy, let your life be more simply.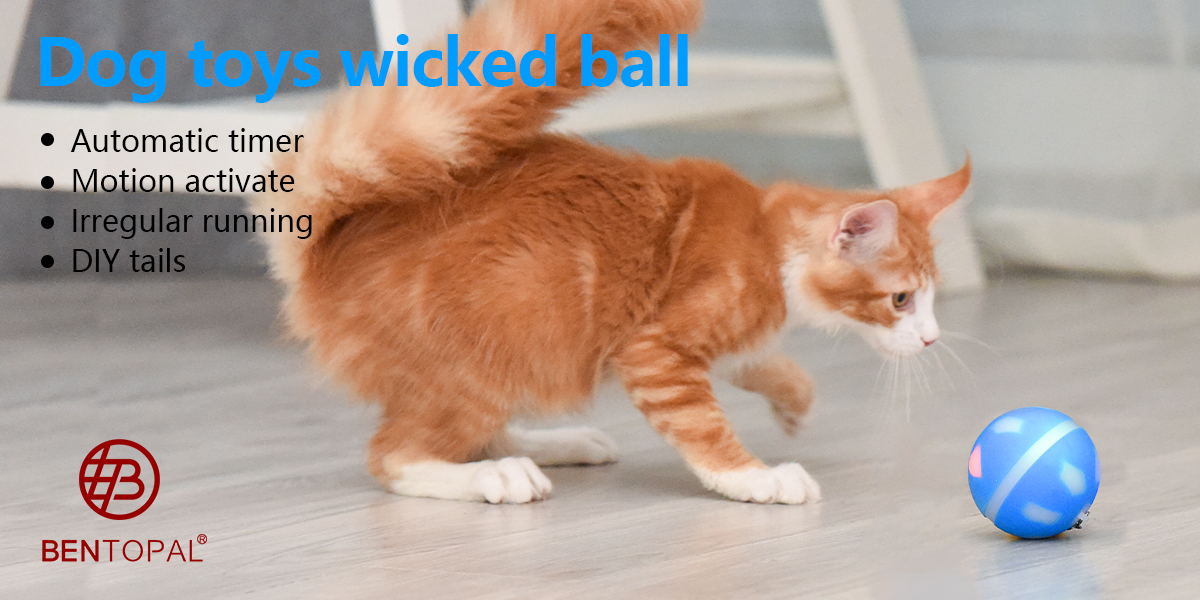 Products Detail for Model LP04
Motion activated dogs ball, pets can start game by itself.
Based on pets balls on market, ordinary self rolling ball is rather dull, pets will lost interest shortly. Here we added a active rolling mode to let toys be more attraction to cats/dogs. More, if you go out and let balls auto play with pets, BENTOPAL not only built in 1.5hrs auto wake up sensor, but also can be motion activated by pet's paw touch.
You also can make some special, add some catnip/jingle/mouse/butterfly /dragonfly/bird and etc if pets love (Tails not included). Your cats will more healthy, energic with BENTOPAL.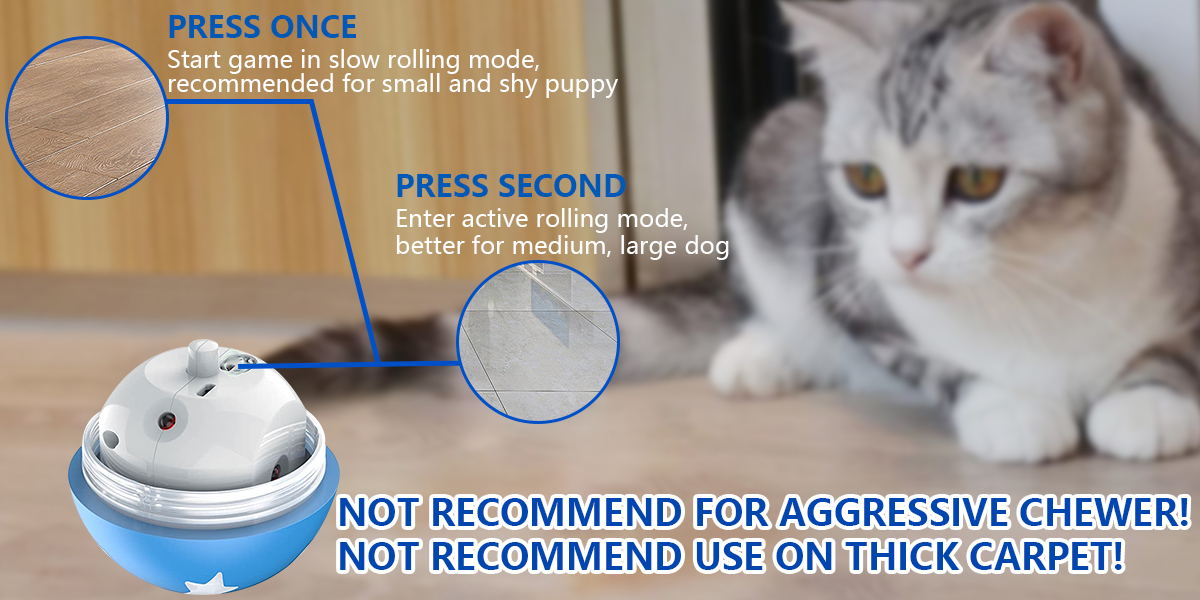 Question and answer
Q: How to use?
A: Built in rechargeable battery, connecting the toy to adapter via USB cable, fully charge for 3 hours and get funny with pets.
Q: How to open it? I can't open it after once use.
A: Drop the ball from a height within 1.2 meters to help open the tight shell.
Q: How to change the rolling mode?
A: Turn on the ball and enter into Mode 1, If you'd like to change to Mode 2, please long press 5 seconds when balls on. And press again will turn off.
Q: How long can it works?
A: Theoretically, it can be used for 60-70 times in normal mode (restart every 1.5 hours), but due to the presence of touch activation, the usage time depends on the actual usage.
Q: Kitties/Dogs don't like this toy, what should I do?
A: You can try to adjust some special tails attached on ball, jingle will much welcome.
Notice:
-Not all of cats will be interested in this toy,but some products (catnip or Jingle) can been put on the car to attract your cats.
-Recommend for Cats/ Dogs
Package Included
Rolling Ball x1
USB Cable x1
User Guide x1
Had cancel the tails