BENTOPAL is specializing in designing pet supplies, we aim to provide you a friendly, healthy, pleasant living environment with pets.
With us, let your pets get more healthy, let your life be more simply.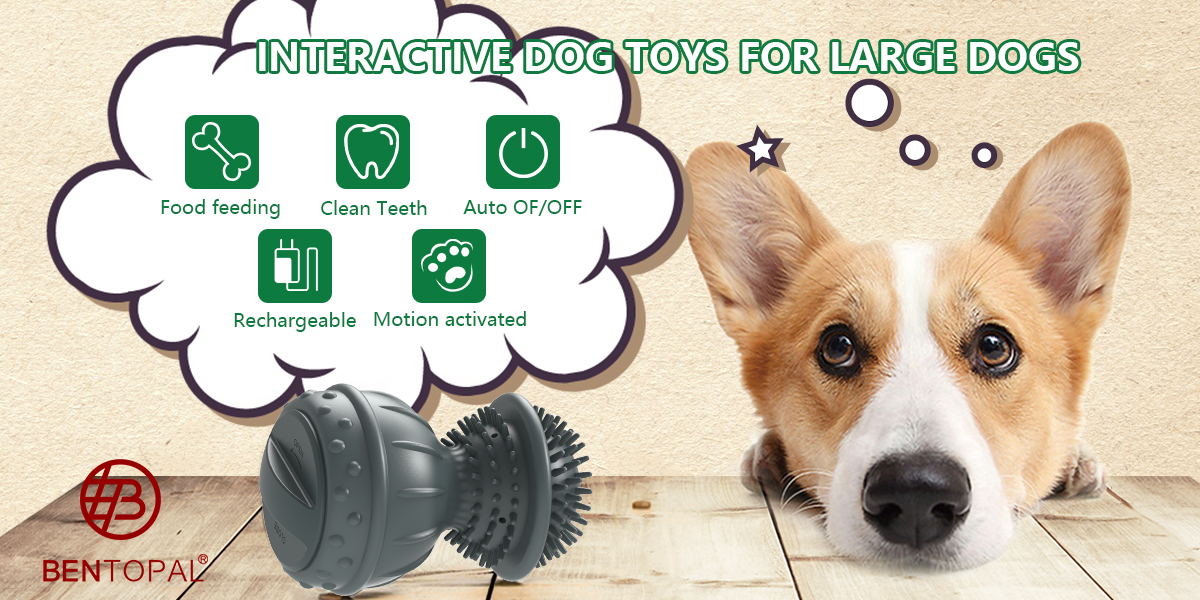 Products Detail for Model P11
Great choice to let your dogs away from your shoes and pillows
Chewing is Instinctive needs for dogs, dogs love to chew, durable chew toys designed for extreme chewers, and all chewing habits. BENTOPAL Dog Chew Toy add a motorized bouncing, make more interested when dogs chew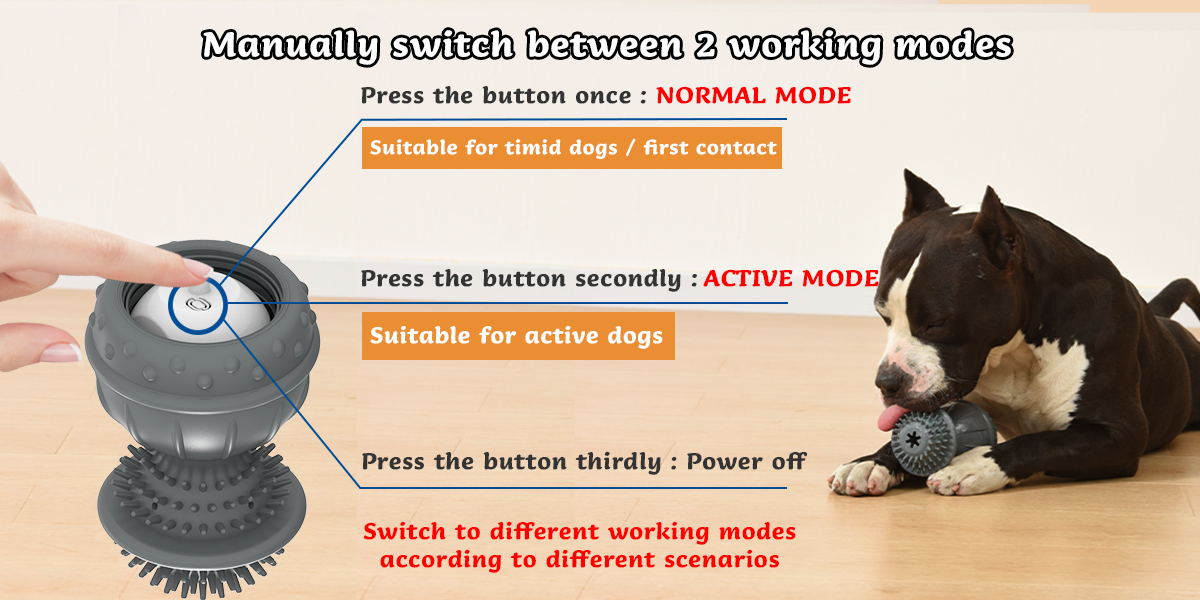 How to use this chewer toy?
BENTOPAL with 2 interactive modes, freely choose working mode for your large breed or small doggie
Press once - chew toys turn on and working in vibration mode, suitable for small dogs or first time use scene
Press second - moving dog toy change to bouncing mode, peppy ball bouncing and rolling on floor, let the inside food get out slowly to feed your dogs, recommend for large breed dog.
Press third - game stop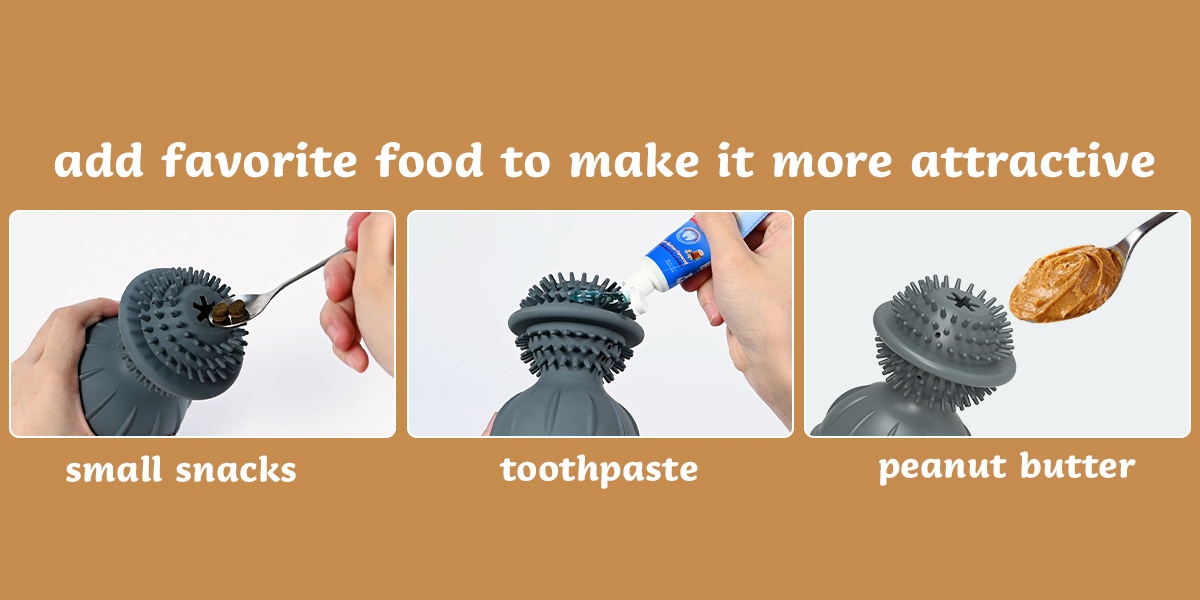 Question & Answer
Q: Does this wicked ball can add food in? how to do it?
A: Yes, Squeezing some snacks, biscuits, peanut butter in a small hole, attract him to bite the toy.
Q: How to clean dog's teeth?
A: Add toothpaste on spiky texture to help clean teeth, reduce tartar, and Keep your dog's mouth fresh.
Q: Does it can feed my large dane? he is overweight and aggressive chewer
A: this interactive dog toys ball make outer shell in hard quality, general satisfied with all small, medium breed dogs, and most large breed dogs. but if you have a large breed adult dog, and the diameter in transverse is greater than 3.5in when opening the mouth , I will not recommend. it means your boy can adjusted to the best angle to destroy anything in his mouth
Package included
Dog chewer x1
Charging cable x1
Guide book x1